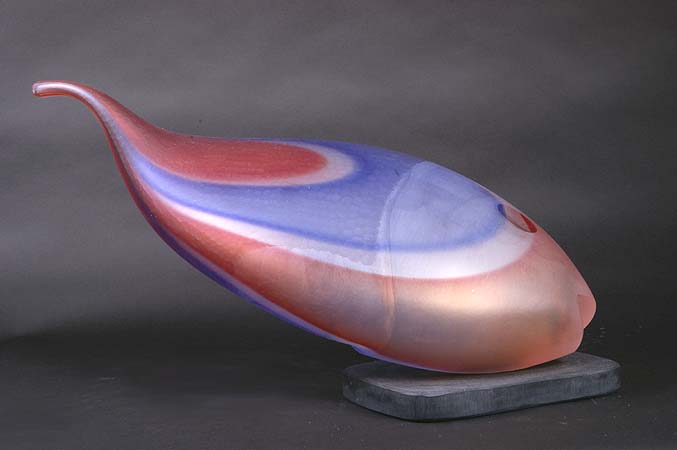 Dona, Alberto - Zane, Luca
Country:
Italy
Title:
Rainbow Fish
Medium:
Blown Glass & Cold Work
Type:
Sculpture, stylized
Size:
12"h x 22"L x 12"w
Price:
$3500
Alberto Dona & Luca Zane are Masters of the traditional Murano Glass Techniques and apply it to a wide array of eclectic Contemporary Decorative Vessels, Light Fixtures and Glass Furniture.
In the Fish Series, they weave colored glass within clear glass resulting in an array of very interesting patterns. Cold Work is done afterwards to make the mouth, the eye and the fine pattern of the scales.